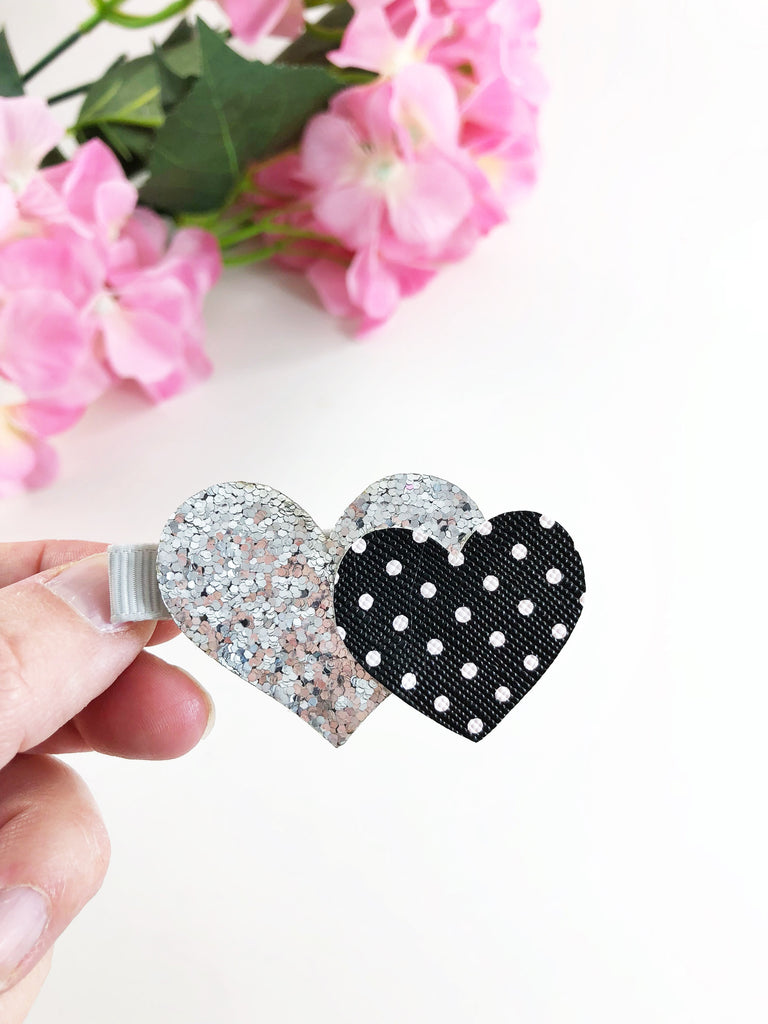 ---
Adorable Double Heart Clippie!
Leave note in note section as to what colors you would like
Big Sparkle Heart choice of two colors
Silver or Gold
Small Heart color choices- 
pink, red, gold, silver, navy, mint, mustard, hot pink, rose gold, burgundy, gray, light blue, black lavender, pink and white polka dot, black and white polka dot, and gray and white polka dot.
If you would like it on a headband just leave me a note!
---
Share this Product
---
More from this collection
Liquid error (layout/theme line 347): Could not find asset snippets/spurit_uev-theme-snippet.liquid